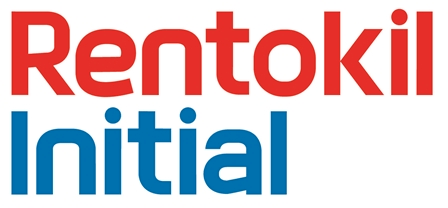 Credit Controller
Rentokil Initial
Pasig City, Metro Manila

Permanent
Full-time
Rentokil Initial:

Rentokil Initial is an international business services company employing over 35,000 colleagues across 70 countries.

We strive to protect people and enhance lives, for example by controlling pests, improving hygiene and improving interior spaces with plants and scenting.

We are experts in the fields we operate in, investing in training, science, innovation and technology.

Listening and acting on feedback is part of our culture to support colleagues and our customers. Rentokil Initial regards equality and fairness as a fundamental right of all of its colleagues.

We live our values of Service, Relationships and Teamwork which were identified by our colleagues across the world.

Find out more on

About Rentokil Pest Control:

The world's leading commercial pest control company who provide quality, diligent and friendly services to all our customers. We operate in over 65 countries and we are ranked in the top 3 in 63 of those. We are highly innovative and have leading technical and scientific expertise and our customers look to us for our knowledge and integrity. Although we don't provide the most luxurious of services, this is certainly essential for all of our customers, and to make sure service happens, we are a government accredited learning organisation that delivers training, qualifications and opportunities to our valued colleagues.For you as a pest control technician, every single day is different as we deal with a range of creepy crawlies, ranging from rats to bed bugs, so you should be prepared to get your hands dirty.

Requirements

Your day-to-day responsibilities will include:

Ensure achievement of monthly DSO Budget and other KPI targets.
Manage Accounts Receivable balance and contact customers before balances become overdue to confirm payments
Responsible in identifying slow moving accounts and escalate delinquent debts for case management
Monitor customer credit limits
Acquire sufficient information to assess the credit worthiness of new clients
Monitor Field Collectors performance and productivity
Deals with all aspects of the sales ledger
Responsible in handling disputed bills and negotiate to bring payment within the agreed terms.
In-charge of the preparation of Reminder Letters
Do you have what it takes? If you want to be considered for this role you will need:
Candidate must possess at least a Bachelor's/College Degree , Finance/Accountancy/Banking or equivalent.
At least 1 year(s) of working experience in AR.
Applicants must be willing to work in Brgy. Kalawaan, Pasig City
Full-Time position(s) available.
Benefits

Are you interested? Here's what you can expect when you join us...

Benefits From Start Date:
HMO (Health Insurance)
Paternity / Maternity Leave (if applicable)
Benefits after 6 months of continuous work and pass the performance evaluation:
Annual pay increase
Group Personal Accident Insurance
Group Term Life Insurance
Vacation Leave
Sick Leave (with cash conversion)
Birthday Leave
Matrimonial Leave
Bereavement Leave
Paid Non working holidays
13th Month Pay & other Statutory benefits
Rice benefit
Rentokil Initial believes in supporting all employees to provide equal opportunities and avoid discrimination. We also place emphasis on workplace diversity which means that we are serious about creating an inclusive environment that accepts each individual's differences, embraces their strengths and provides opportunities for all colleagues to achieve their full potential.

Do you love to provide a valued professional service throughout your community? Do you feel like you could do the job well? Apply for the role today!

Workable